5 Colorful Weekend Getaways from Chicago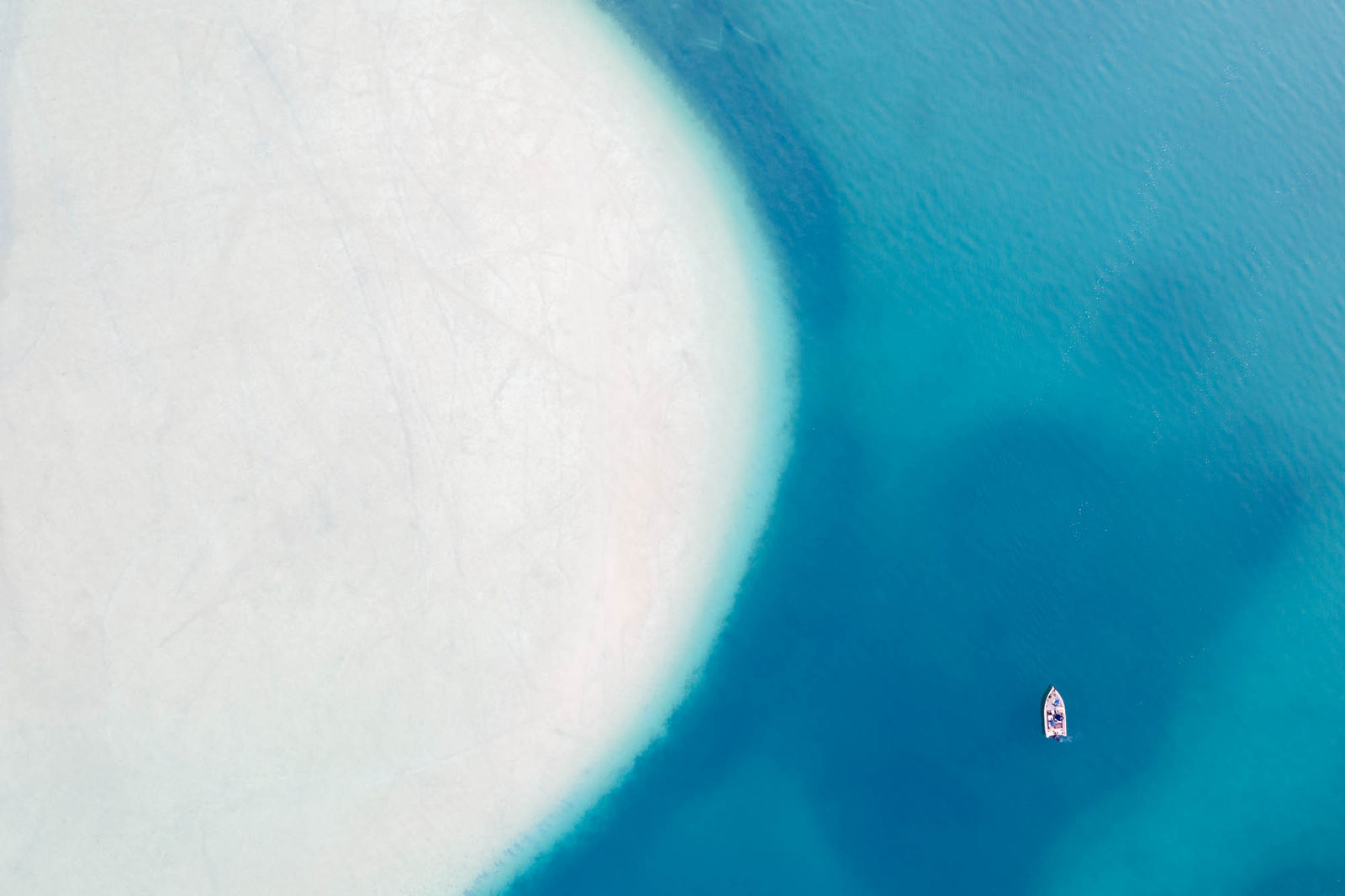 Weekend getaways come in all shapes and sizes: some are family-friendly, others are relaxing, and still others are scenic. The five destinations below fit firmly in the last category. They are all within driving distance of Chicago — at least, by my definition — but they are less frequented, and often less refined, than well-known spots, like Lake Geneva and Starved Rock State Park. These spots highlight the hidden beauty of under-appreciated areas of the Upper Midwest.
1. Indiana Dunes State Park
Distance: 50 miles (1 hour)
Best Time to Visit: May, June, and July
One of the best views of the Chicago skyline isn't in the city. In fact, it's not even in Illinois. It's on the other side of Lake Michigan at Indiana Dunes State Park.
From this vantage point, the entire skyline is visible — from the Hancock Center in the north to the Sears Tower in the south. About a month before and after the summer solstice, the sun sets directly behind Chicago's two most famous buildings. This often adds a burst of color to the skyline. It's a great place to spend an afternoon at the beach and catch a sunset — and perhaps a few photos.
Related Post: The 8 Best Photo Spots in Chicago (with Video)
2. Holland, Michigan
Distance: 150 miles (2 hours, 30 minutes)
Best Time to Visit: May
Holland is a small city in Western Michigan that is well-known for its Dutch heritage. Among other things, it's home to an authentic Dutch windmill, a Dutch bakery, and a wooden shoe factory. It's also home to tulips — lots and lots of tulips.
In early May, Chicagoans flock to Holland for the weeklong tulip festival, known as Tulip Time. They're greeted by millions of blooming tulips, an artisan market, and a carnival. It can still be cool this time of year, but it's a colorful way to celebrate the return of slightly warmer weather to the Upper Midwest.
3. Iowa County, Wisconsin
Distance: 190 miles (2 hours, 50 minutes)
Best Time to Visit: Year-round
Iowa County isn't quite the middle of nowhere, but it's close. This small county in Southern Wisconsin is home to 25,000 people – and more than 80,000 cows. Its biggest town, Dodgeville, is known for its courthouse and its annual grilled cheese competition.
What Iowa County lacks in people it makes up for in beauty. The county's rolling hills are dotted with red barns and silos. The hills are also home to alternating bands of crops, which are particularly pretty in the late spring and early summer.
Related Post: A Day Trip to the Middle of Nowhere, Wisconsin
4. Warrens, Wisconsin
Distance from Chicago: 250 miles (3 hours, 45 minutes)
Best Time to Visit: September and October
Warrens is a small town in Central Wisconsin about halfway between Eau Claire and Madison. At first pass, it's a perfectly ordinary Midwestern town. But Warrens isn't just another town. It's the cranberry capital of Wisconsin — a big deal in a state that accounts for nearly 60% of US cranberry production.
In late September, the town of roughly 350 residents hosts more than 100,000 visitors for the three-day Cranberry Festival. They're welcomed by a seemingly endless supply of ripe cranberries, many of which are still floating in the surrounding bogs. It's the perfect fall getaway from Chicago.
Related Post: The Art of Cranberries in Warrens, Wisconsin
5. Torch Lake, Michigan
Distance: 327 miles (4 hours, 59 minutes)
Best Time to Visit: Summer and Fall
Torch Lake is one of the most colorful lakes in Michigan. The deep blue lake is surrounded by a turquoise halo — the byproduct of a shallow underwater sandbar. At times, the water color looks more like a beach in the Caribbean that it does an inland lake in Northern Michigan.
Over the 4th of July weekend, this relatively remote lake transforms into a giant floating party. Boats congregate — or "raft up" — at the Sandbar on the south-side of the lake, and people then wade out into the shallow turquoise water. It's an incredible spot for partygoers, people watchers, and photographers alike.
---